When thinking of Florida, often come to mind: Miami Beach with its 'Art Deco', Daytona Beach for auto racing, Orlando for theme parks and the Florida Keys for various reasons.
Florida is a state that has beaches on the Atlantic side and beaches on the Gulf of Mexico. With waves or without strong waves, easy to get to and others that you may have to take a boat.
Here I suggest to you some of my favorites, maybe not as famous as others, but worth visiting and some are off the beaten path:
VERO BEACH
I think it's one of my favorites. It has the beauty of those further south like Ft. Lauderdale or Miami, but without the crowds.
The city is very relaxing and very pleasant as well, but near the beach it is much better. It's just that everything near the ocean is better, right?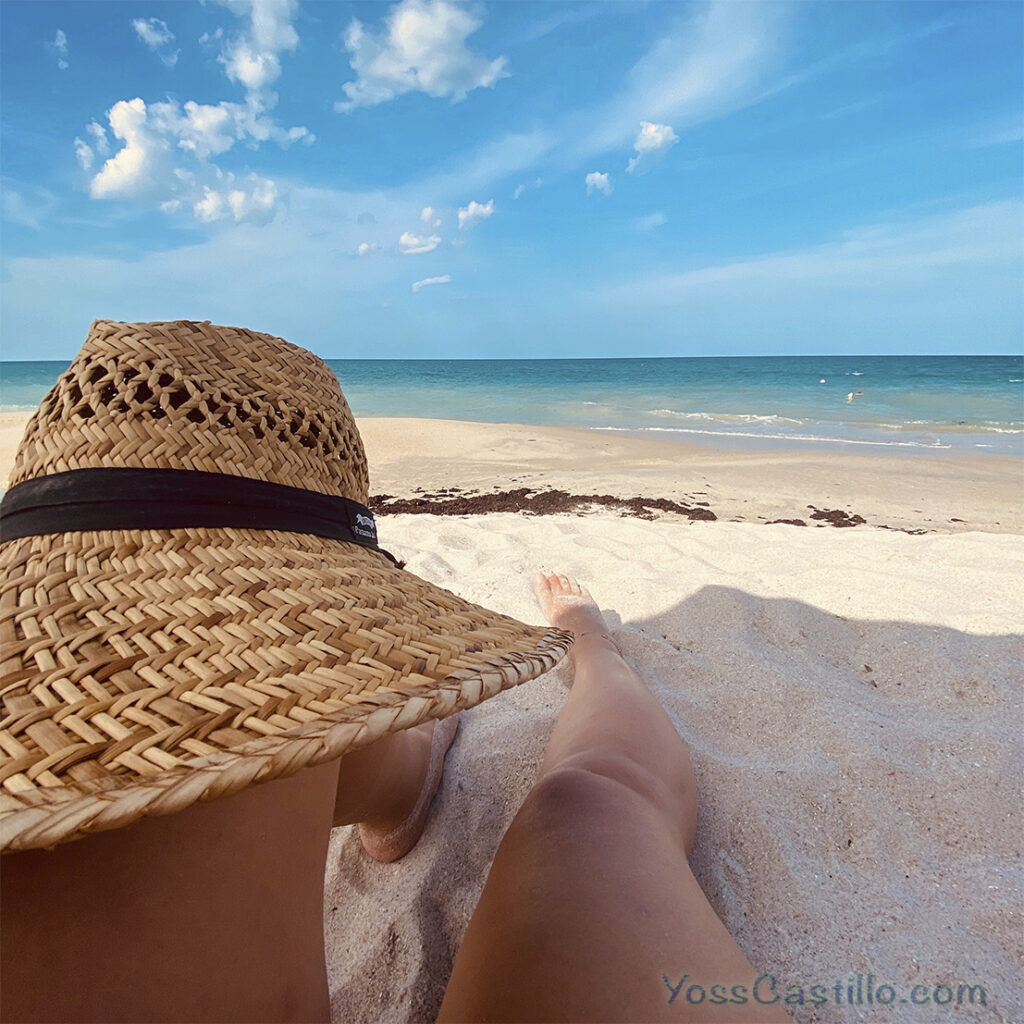 If you go to Sexton Plaza Beach area you will find one of my favorite spots. Several restaurants with beach view, really good (my 2 favorites are Mulligan's Beach House and Waldo's Restaurant). A beach that can have strong waves or can be very calm, depending on the season, but the water is crystal clear. And several little shops with very cute details.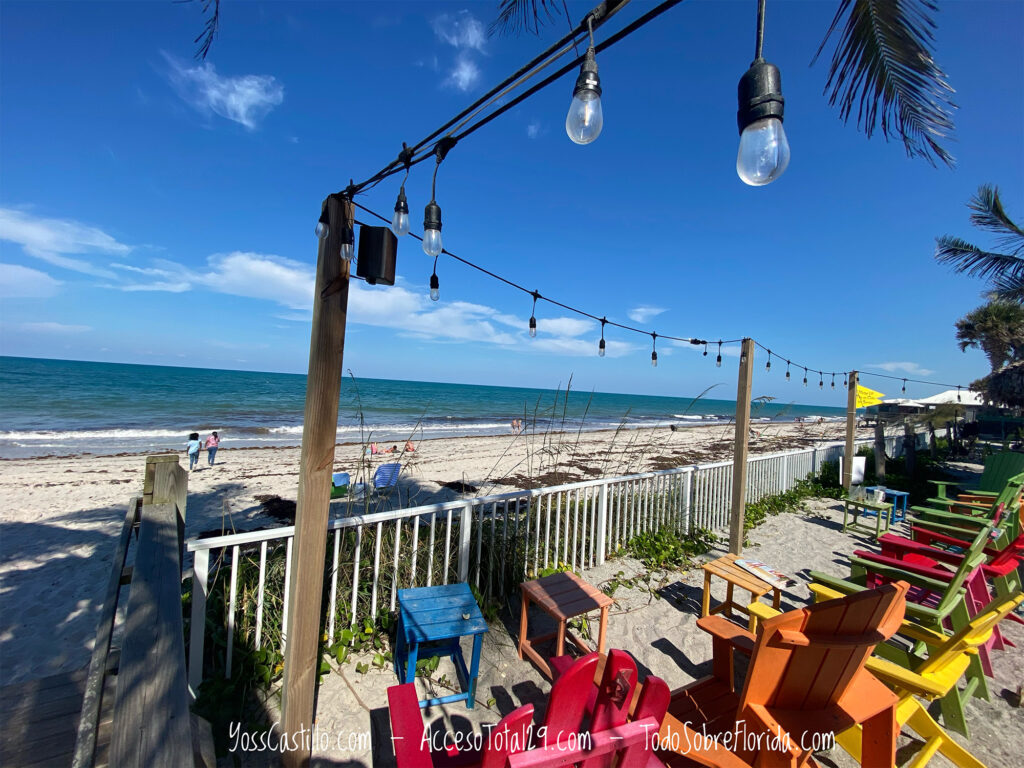 Also if you swim a bit or rent a kayak, you can get up close to a ship that sank in 1894, S.S. Breconshire. I haven't visited it yet, but I hope to do it soon. Sometimes they add an American flag that you can easily see from the shore.
You really won't regret visiting this place.
ST. PETE BEACH
In the Tampa Bay area, you'll find Tampa, Clearwater, and St. Petersburg, along with other charming little places. But here I will talk about St. Pete Beach.
It is located in the Gulf of Mexico, so there are less waves and a little warmer water than the Atlantic, but it still cools down a lot during the summer.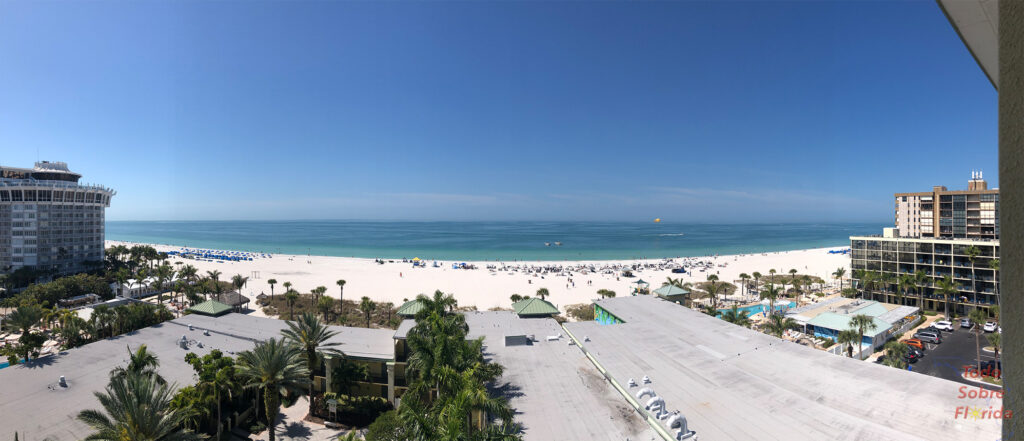 By the beach you will find many hotels, which is sometimes easier to stay at one of those than finding parking space for a day, since it can be a bit of a hassle and many hotels can offer umbrellas and chairs.
Coming from St. Petersburg, you'll come across the area's most famous hotel, Don Cesar, at one point. From there you can go left or right. To the left (or south) I consider it a bit more local than the north side, but to the right (north) there are more restaurants and businesses.
Nearby Fort De Soto is located, a state park that I also recommend you to visit. Several spots to park (easier) and you can even camp, rent a kayak or bicycles or bring your own and enjoy an excellent ride around the bay.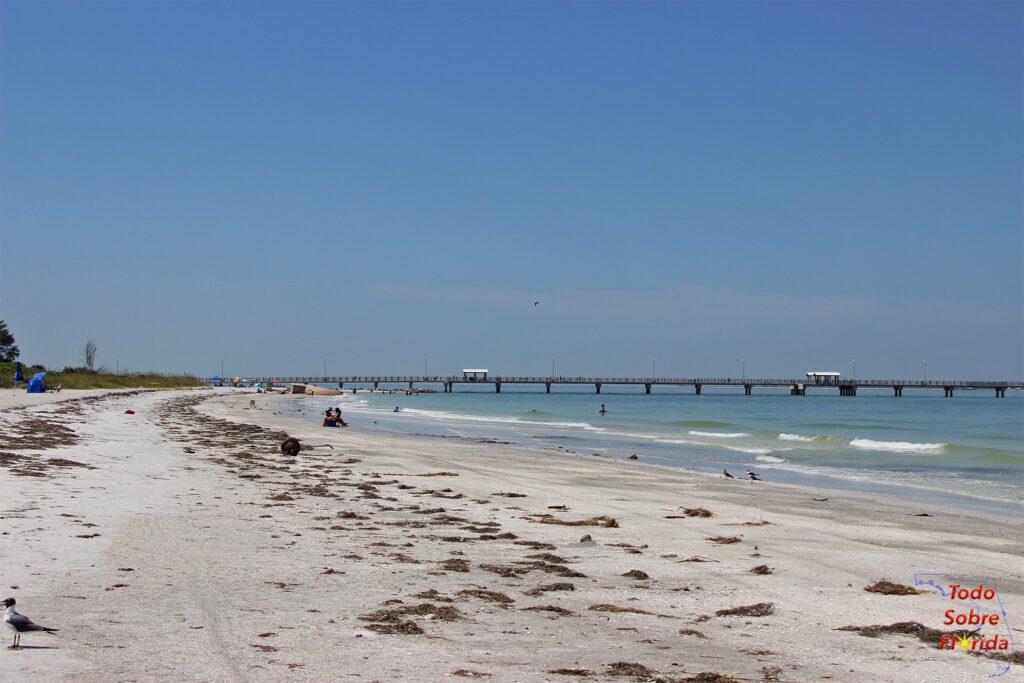 And if you spend nights in this area, don't forget to visit Downtown St. Pete, which is great. Even I always consider it as one of my favorite downtowns.
LIDO BEACH
A little further south of Tampa Bay is the city of Sarasota, where you'll find Lido Beach.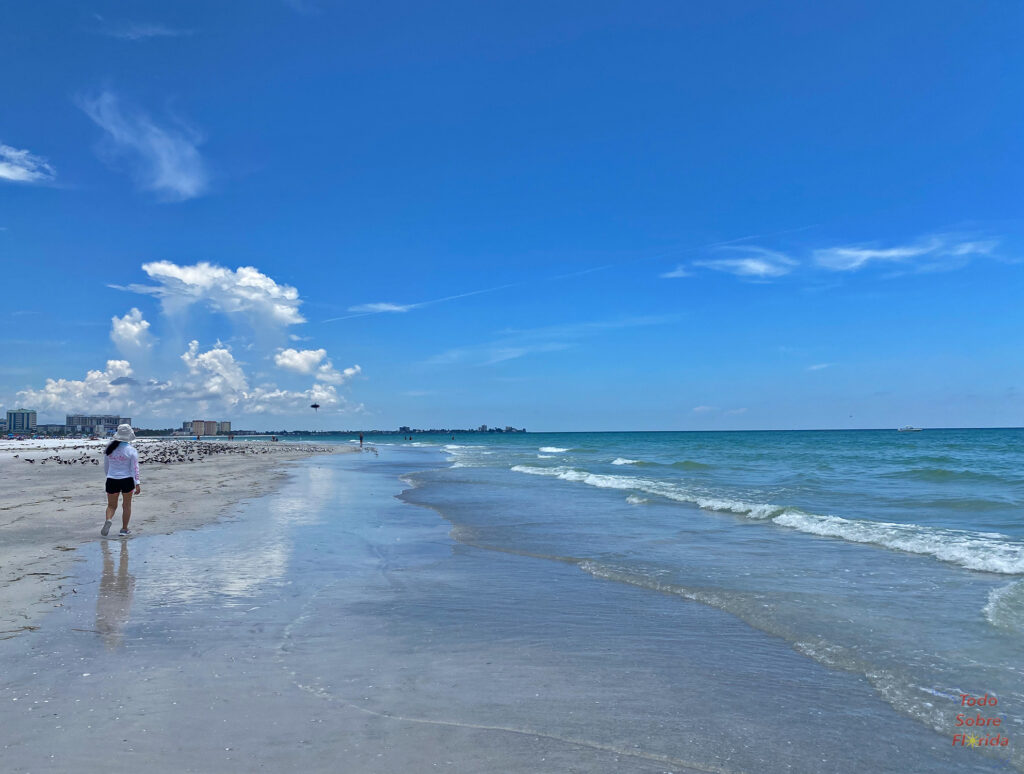 I've been to Lido Beach twice and I love it. Even one of those was part of my honeymoon. It is not a super touristic place, so if you want to escape from the crowds, you can spend a really good time right here.
Just like St. Pete Beach, there are few to no strong waves and the water (depending on the season) can be a bit warmer than Daytona Beach or other Florida East Coast beaches. And because of those temperatures, don't be surprised if you suddenly come across a manatee. And if you do see them, DO NOT touch or bother them, and take it easy because they will not do anything to you. They are super friendly and playful little animals.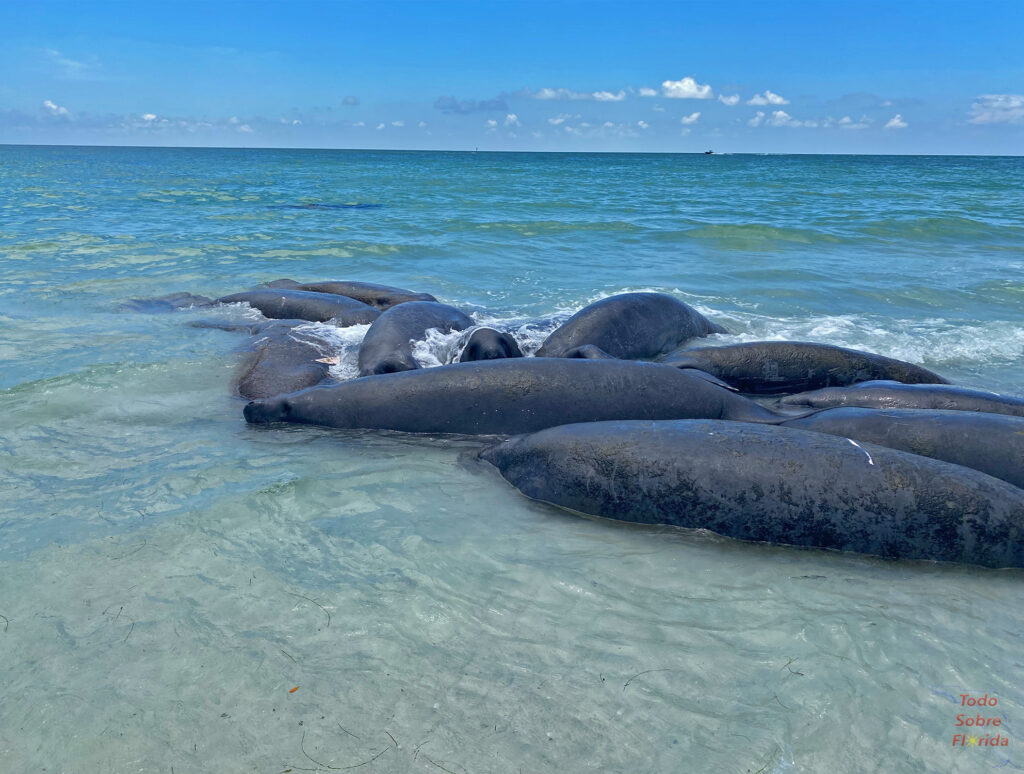 Just like in St. Pete Beach, since it's on the west coast of the state, the sunsets are enchanting. Beautiful!
NEW SMYRNA DUNES
Near to Orlando you can go to Cocoa Beach, Daytona Beach or New Smyrna Beach, all super fun to visit, the waves can be very strong (which I don't like). For something more relaxing, do not hesitate to go to New Smyrna Dunes.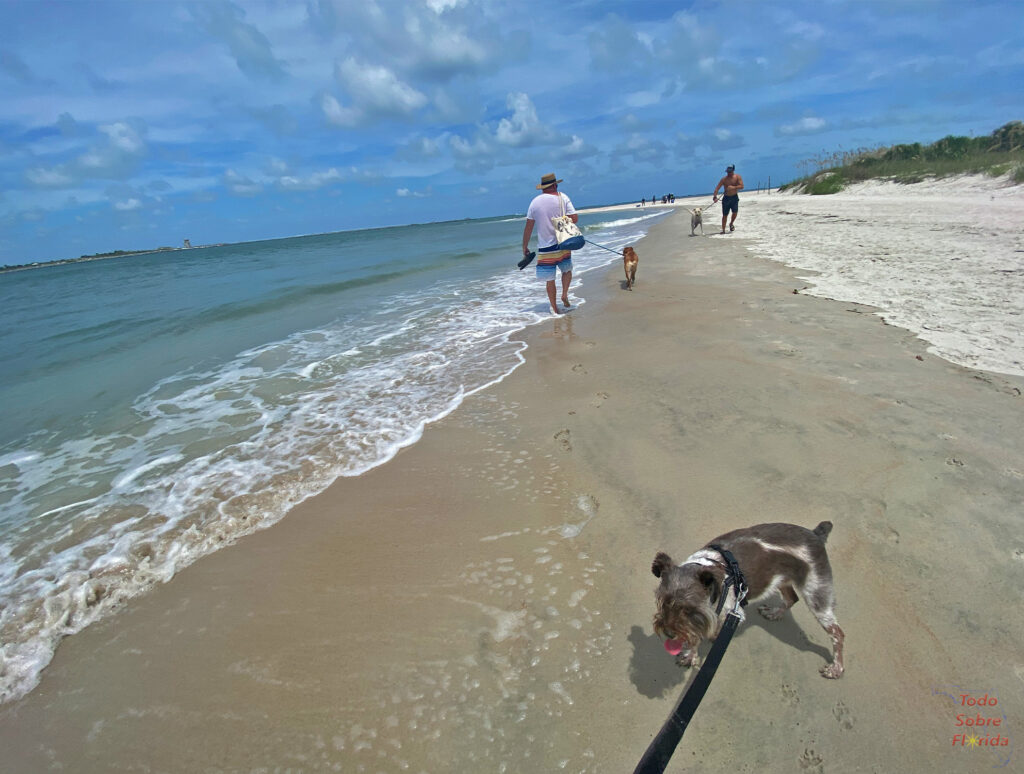 However, the annoying part is after you park your car, you will have to walk a long way to get to the beach. It's good to have a beach cart with everything you need, unless you only have a towel. In our case, we are 2, I need an umbrella (sun is very strong) and we take our 2 dogs and they need water and a bit of shade from time to time.
From here you can see part of Ponce Inlet across the sea.
The truth is that since I visited this point, it has become one of my favorites on the east coast of Florida.
CALADESI ISLAND STATE PARK
North of Clearwater (which is another beach beauty) is Honeymoon Island State Park. Once you get there, you can catch the ferry to Caladesi Island State Park.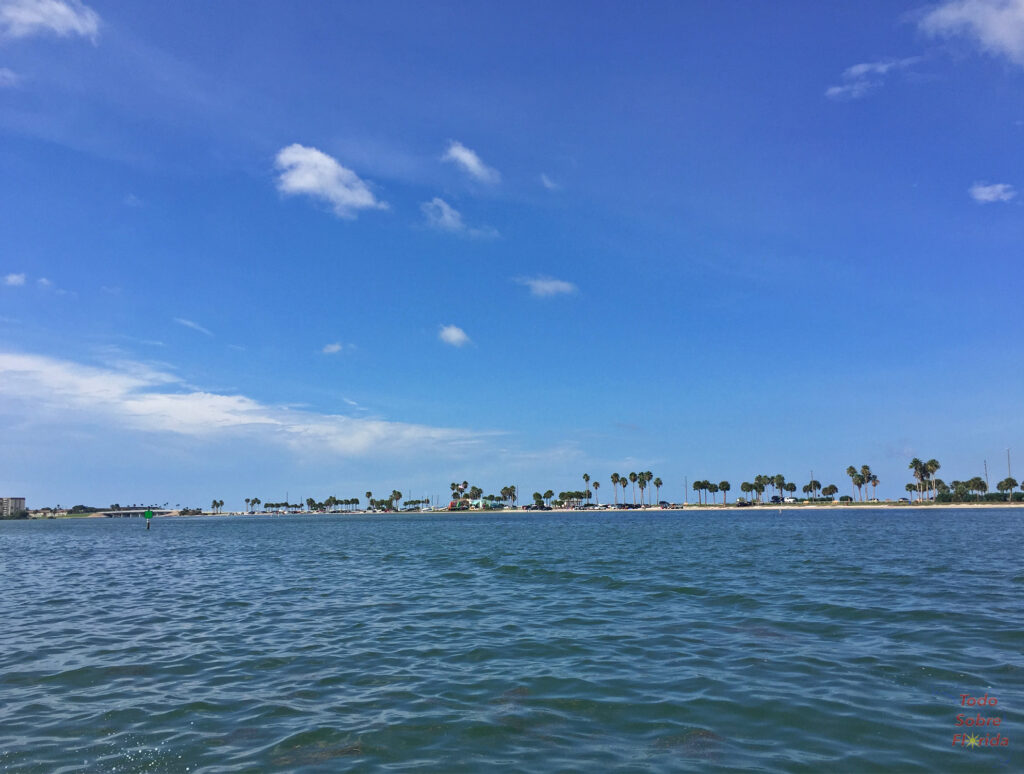 On the boat ride, which is not very long, with luck you can see dolphins. And if you don't see them, the view is still beautiful.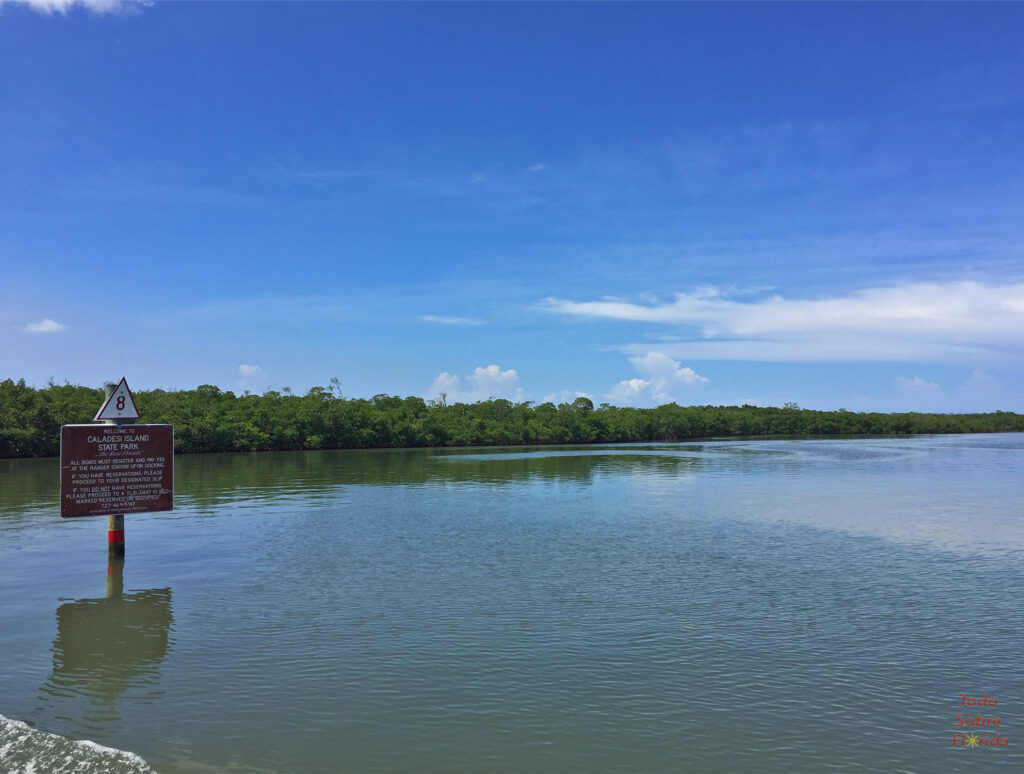 Upon arrival at the island, you simply walk to the beach and relax. The 2 times I have been there I feel that the place is practically just for us. Super calm. White sand and crystal clear water. In the area you can find showers, toilets and a small cafe with a shop. No more than that. So it is preferable that you bring your cooler with some sandwiches and drinks (non-alcoholic), an umbrella and chairs.
Obviously there are many more beaches. The beaches in Destin (they all look so gorgeous) and I still haven't visit it yet, and there are many small beaches in the Florida Keys. When I was living in South Florida my favorite was Dania Beach. It is difficult to choose a top 5, but for now, these are the 5 that I recommend.
What is your favorite beach in Florida? Let us know in the comments!